Welcome to Sonic X
The wiki about the anime & comic series Sonic X based off of the Sonic the Hedgehog franchise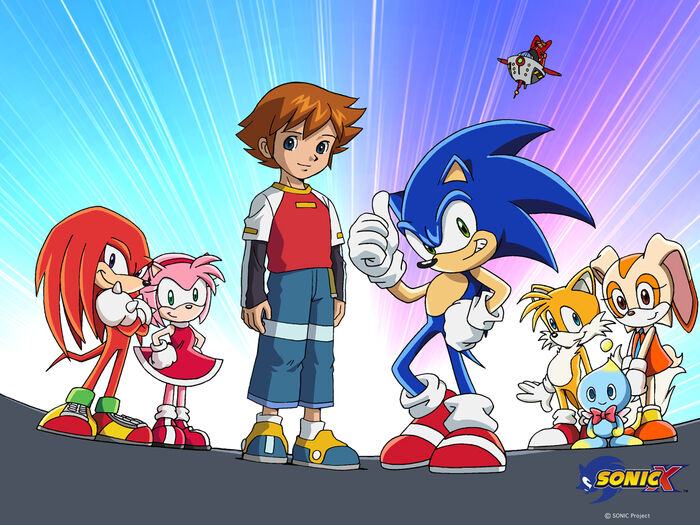 Sonic the Hedgehog is the main protagonist of the anime series Sonic X. Lightning fast on his feet, but super slow to lose his cool, Sonic is always revved up and ready for a run-in with his archenemy, Dr. Eggman. Sonic's fear of water is even more present in the series.
Sonic is a habitual daredevil who is honest, loyal to friends, keeps his promises, and dislikes tears. He took the young Tails under his wing like a little brother, but appears to be uninterested in the marital proposals from Amy Rose, but he thinks of her as a close friend. In times of crisis, he focuses intensely on the challenge as if his personality had undergone an astonishing change.
Loading RSS data...
Who's your favorie character
<Discussions />
Ad blocker interference detected!
Wikia is a free-to-use site that makes money from advertising. We have a modified experience for viewers using ad blockers

Wikia is not accessible if you've made further modifications. Remove the custom ad blocker rule(s) and the page will load as expected.